3 Qianlong Period Blue & White Plates 22 cm Long/Wide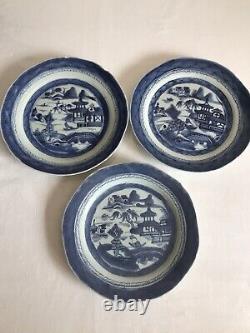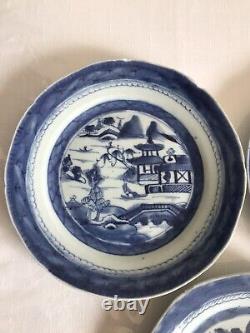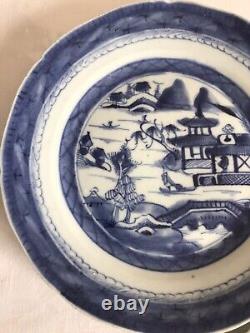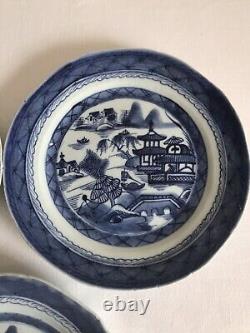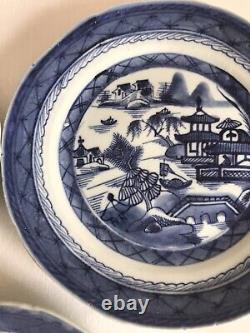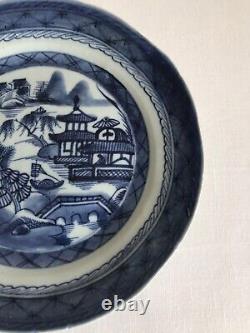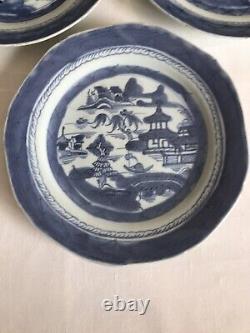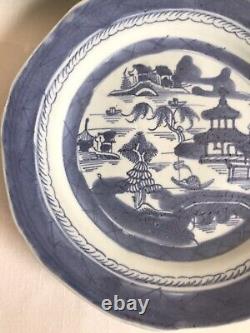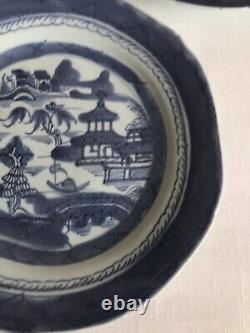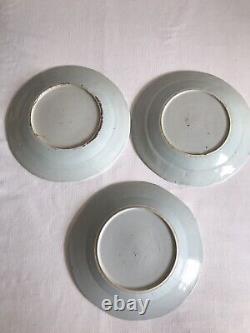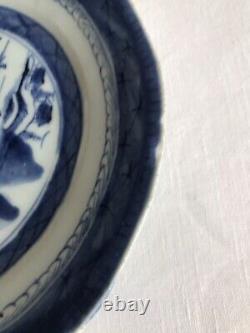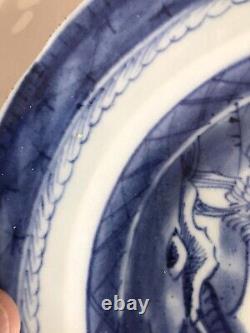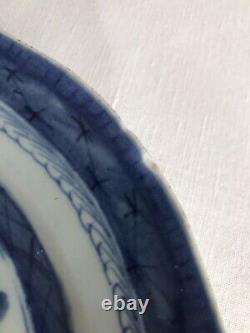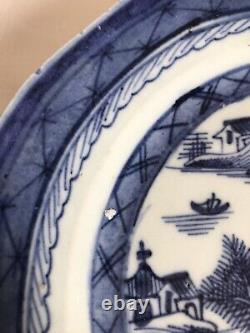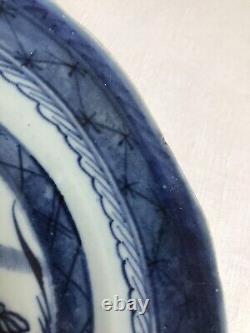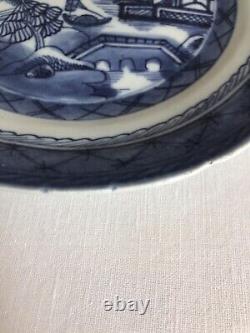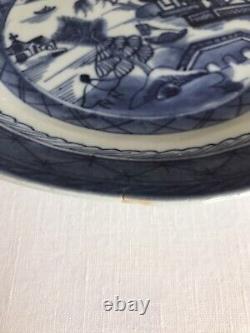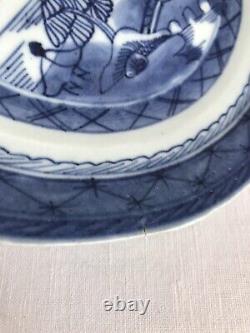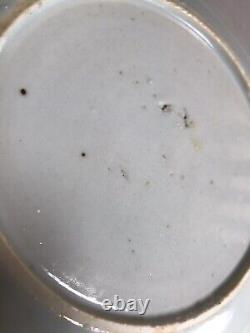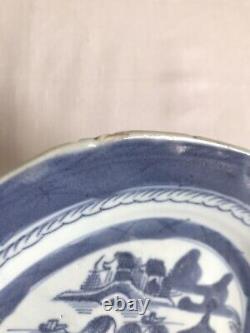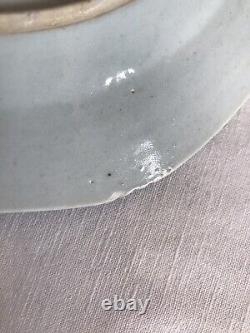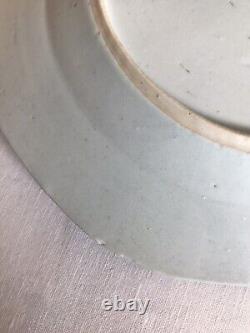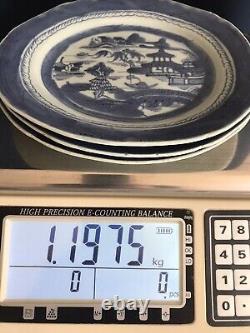 Please read the whole description! On offer are 3 Chinese Qianlong Period (1736 - 1795) Porcelain Export Plates.
They are approximately 21.6 -22.2 and 22.6 cm long/wide and 2.5 cm tall at the widest points. Please allow for some slight variations in the measurements. Hand-painted with Cobalt Oxide to create the very characteristic blue and white pattern. Condition Report: The plates are in good antique condition with age related wear, and small blemishes. All of them have chips on the upper rim of varying sizes.
The top left (main photo) has the fewest ones and is in better condition than the others. The top right has one small hairline as well (photo 19). A noticeable chip(with associated losses) is present as well. The bottom one has two spots with chips/losses and one of those areas is quite noticeable. Stains are also present on the back side of each plate.
All of them have firing faults as well. But they are all in unrestored condition, without any major fault or repair. And this is the most important thing. The colours on the top two are quite vibrant and well preserved. There is significant fading on the bottom one.
Please message me for more photos, as I cannot depict all blemishes with 24 photos for 3 plates. I have priced them with condition in mind and for a quick sale. I think my asking price is more than fair.
Should you need any additional info, please do not hesitate to ask me any questions. I would be very happy to assist you. Please study the photos provided as they form part of the description. What you see is what you get! A few things about me and my listings for art pieces.
Whether you believe it or not my interest started from Traditional Japanese razors (Kamisoris) and Natural Sharpening stones (Toishi) and quickly expanded to anything Japanese related really and absolutely fell in love it! Then expanded to Chinese art pieces as well. Hence, I have sought the expertise of a Native Japanese speaking Accredited Art Appraiser with nearly 3 decades of experience. I use his guidance alongside the description of accredited auctioneers to describe my lots and in line with similar known examples.
Of course mistakes can occur and I will take full responsibility if that happens. If you are qualified to do so and you spot an alleged error in my listing, then please let me know.
BUT, you have to be in a position to do so, i. You are a Certified Art Appraiser registered with an Appropriate Body or an Accredited Auctioneer in Art and have professional knowledge.
If that is the case then please kindly introduce yourself to me and inform me of this error. According to the severity of the error, I will either make changes or delist the item. If you are just another "dealer" or a self proclaimed "expert" and you know everything better.
Outperform me and my Art Appraiser in every simple possible way. Then I would like to state that your "expertise" is. Neither requested nor is welcome! I guess my "expertise" about Triden. T is not needed by the British Government... I will be more than happy to provide evidences of it being a genuine item or of an age described. If, however, and despite this notice you message me and you try to "teach "me and prove your superior knowledge, then I would like to let you know that I have a.
The place to get feisty or pursuit your own hidden agenda! Terms and conditions of sale. I will try my best to accommodate your need.
You will get the exact added amount at the checkout. I don't have any control over those charges. They will also be responsible for any damage during the transportation. The item will arrive to you without any further action needed from your side. But let me clearly state what I mean by that! You have to prove to me that my lot has been misdescribed. You have to prove that my photos haven't depicted the item correctly or have an accredited person (such as one I have described above) after physical inspection (per industry standards) to deem an item as of "inappropriate" description (for whatever reason really including wrong dating on a genuine item).