Antique Swansea Porcelain Square Plate C 1815, Hand-Painted Landscape & Gild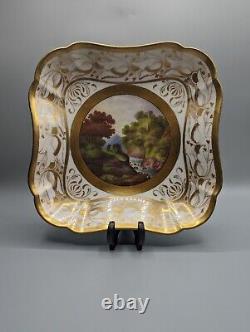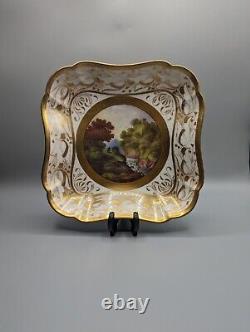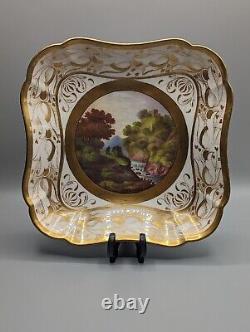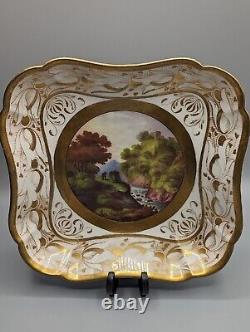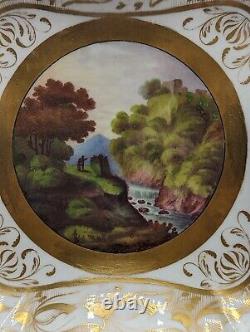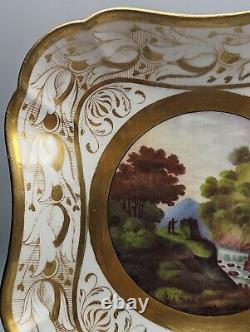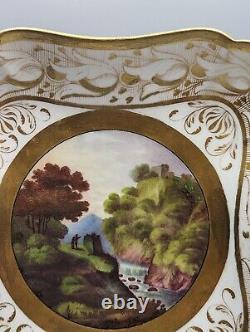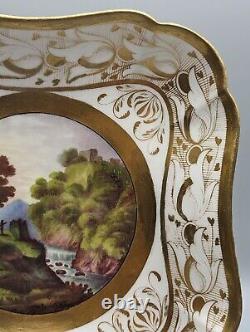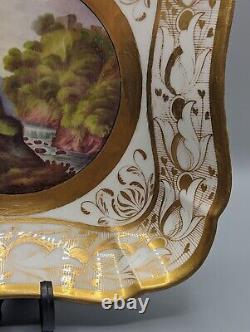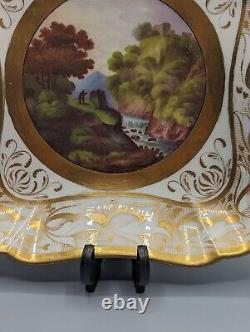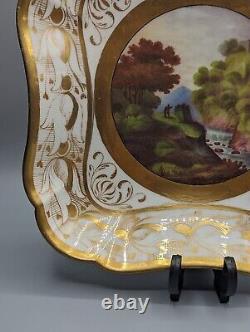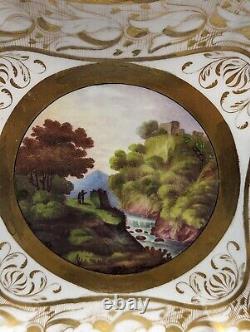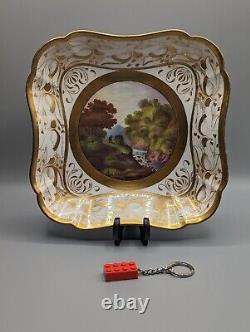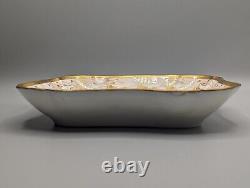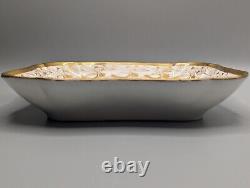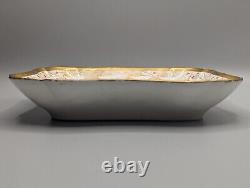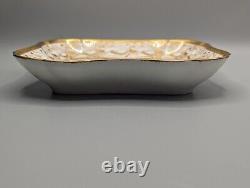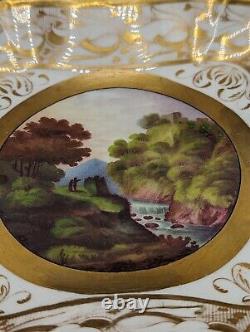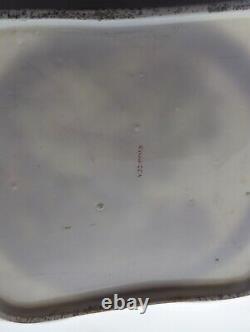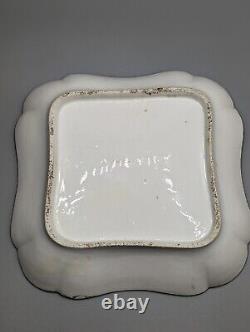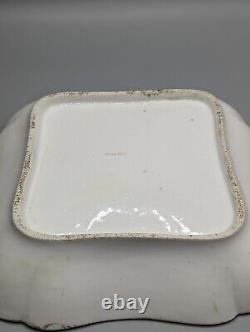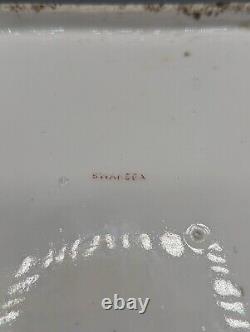 Introducing an exquisite piece of antique Swansea Porcelain - a stunning square dish with a rounded and fluted design. This locally painted dish features a picturesque circular landscape river scene with two figures within a circular gilded border, all surrounded by a beautiful floral giltwork and gilt rim.
Measuring 20 x 20cms, this square dish is a true masterpiece and a testament to the artistry of the Swansea Porcelain company. The base of the dish bears a stencilled mark reading'SWANSEA', adding to its historical significance. This piece comes from a private collection and has undergone regilding due to general wear over time. It is still in otherwise great condition for its age. It still remains a magnificent display of fine craftsmanship and is sure to be a standout addition to any collection.
We highly recommend that all potential buyers take a close look at all the photos we have provided before making an offer. We make every effort to highlight any possible flaws or signs of wear and tear, but please understand that these items are not brand new and may have some imperfections. If you have any questions about the item, please don't hesitate to ask us. Thank you for considering this piece from Taliesin Antiques.