Stunning Franz Porcelain Hand Painted Flower Rare Tea Pot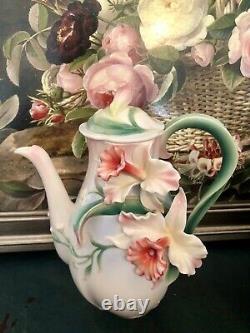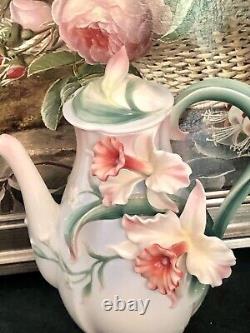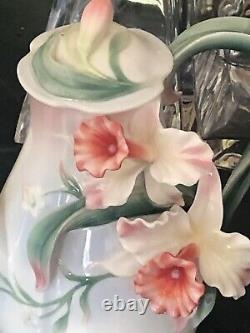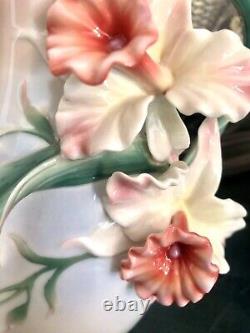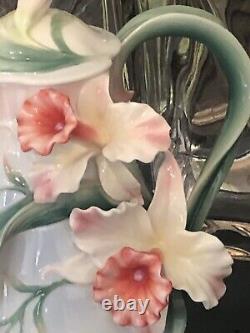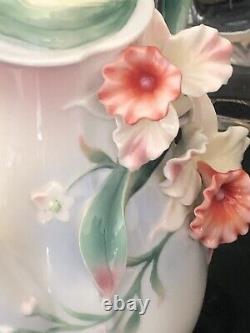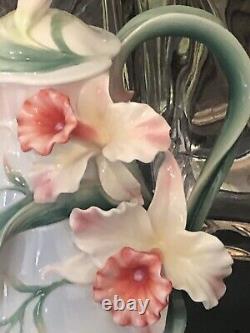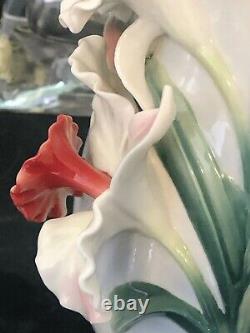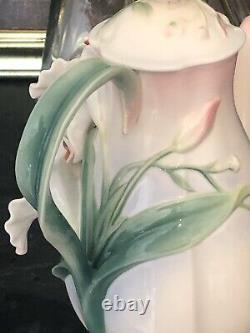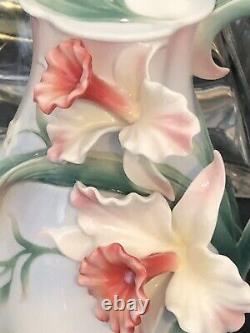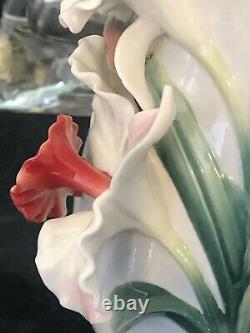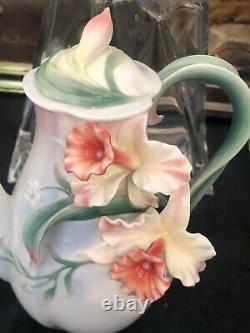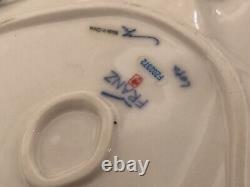 FRANZ PORCELAIN HAND MADE/PAINTED FLOWER RARE TEA POT. H - 24cm x W -18cm, never used.
Fine porcelain teapot decorated with three-dimensional Flowers. Established in 2001, Franz Collection's unique style and craftsmanship, integrating Chinese and Western aesthetics, has won numerous awards and gained a dedicated global following.
Each Franz item is elaborately made through hundreds of manufacturing procedures with the finest clay and their'secret' glaze ingredients. Each piece is hand-painted in luminous, lively hues that range from the striking to the incredibly subtle.